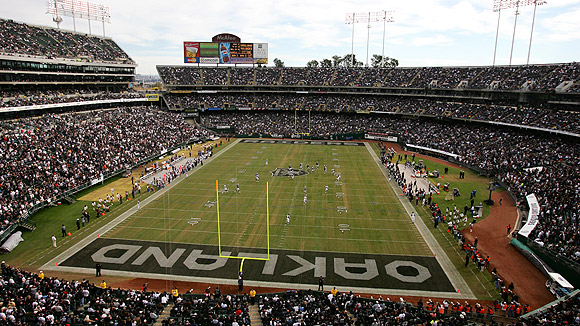 It looks like the Oakland Raiders will continue to call Oakland-Alameda County Coliseum their home as the team and the Oakland-Alameda Coliseum Authority announced Wednesday that they have reached a tentative agreement to extend the Raiders' lease through the 2013 season; the original lease was to expire after the 2010 season.
According to Oakland city Councilmember Ignacio Del Fuente, the lease extension isn't much different than their current lease. The current lease calls for:
The Raiders to pay $525,000 per season and share some other revenue with the Authority.
The Raiders to pay an additional $5 million over the additional three years.
The Raiders would still owe the Authority the $5 million should the team decide to relocate to a stadium outside of Alameda County.